By the community – For the community
The pay as you feel cafe allows individuals in crisis to have a warm meal
Gateway Cafe Drinks Prices
| | |
| --- | --- |
|  Drink | Price |
|  Latte – Smooth and creamy | £1.00 |
|  Cappuccino – A frothy blanket of milk | £1.00 |
|  Flat white – Rich coffee with a velvety finish | £1.00 |
|  Americano – An espresso topped up with hot water | £1.00 |
|  Espresso – A shot of concentrated coffee | £1.00 |
|  Hot chocolate | £1.00 |
|  Extra Shots and flavours | 30p |
---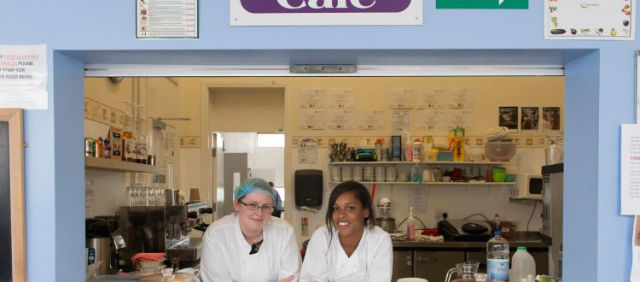 Here to help
Pictured behind the counter are Danielle Chamberlain and Natalie Woodley.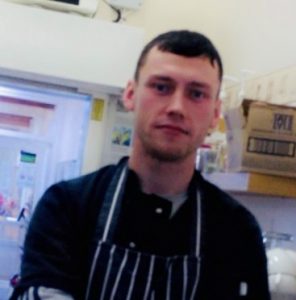 This is Jordan on the left
The pay as you feel cafe allows individuals in crisis to have a warm meal without the pressure of having to pay lots of money. We run solely on donations and this often isn't enough to make 5 meals per week.
Our pleasant cafe staff are friendly and approachable. So please do not hesitate to ask them for assistance or any other needs. The menu is not fixed and it is subject to availability and change. Thank you for understanding